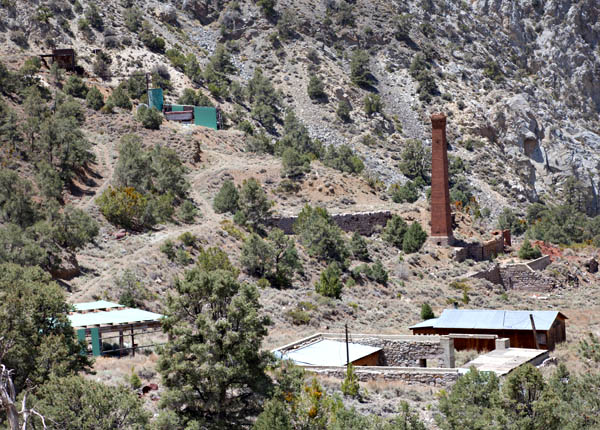 Panamint City: A Most Extraordinary Ghost Town
Located in the mountains of western Death Valley is Panamint City, a uniquely large, historical, and well-preserved ghost town. Founded in 1873 as a silver-mining town, its population soon grew to several thousand. The city had a mile-long main street, mills, saloons, stores, a red-light district, a post office, and even a cemetery. In 1876, a flash flood destroyed most of the town, killing many of the residents. A dirt road to the city existed until 1983, when another tremendous flash flood washed the canyon down to the bedrock and made road replacement unfeasible. With no road out, everything in the city was abandoned.
The present-day city contains myriad leftovers from its rich past: Native American pictographs predating the arrival of miners, ruins of the original 19th-Century stone cabins, newer cabins that have been maintained by backpackers, mining equipment, and dozens of abandoned vehicles.
The city can only be visited by a strenuous backpacking trip, and only a handful of people reach the city each year. I have visited it twice, and below my photographic story.