(Better quality versions of the videos are available on their respective pages on Vimeo and Youtube.)
Half Dome Night Photography Adventure
Kurt Lawson and I backpacked 110 lbs of gear to Mt. Watkins, which is across Yosemite Valley from Half Dome. When the alignment of the Milky Way was right, Wade Meade (of Mt. Whitney fame) strapped on several headlamps and climbed the cables of Half Dome, creating a light trail.
Hawaii Xterra Off-Road Commercial
Raiatea Arcuri and I spent two days driving a 4wd road which encircles Mauna Kea. He filmed this faux commercial (perhaps because Nissan never bothered to advertise the second-gen Xterra?).
Briggs Cabin (January 2015)
The backcountry of Death Valley contains numerous cabins left over from miners who lived in the area long ago. Some of the cabins are maintained by hikers and four-wheelers, and you can stay in them if you can find them. Shown here is our journey to Briggs Cabin, a cabin that is as amazing inside (solar-powered everything!) as it is difficult to reach.
The Mt. Whitney Night Photography Extravaganza (July 2014)
Five of us headed to the area around Mt. Whitney, the tallest peak in the continental U.S.. One friend and I climbed the adjacent 13,800-ft Mt. Irvine with four cameras and camped on the summit. Two others set up on Wotan's Throne, above the Whitney base camp. The fifth strapped on seven headlamps and and cast an absurd amount of light into the darkness as he hiked to the top of Whitney and back during the night. This trip was featured on SLR Lounge.
The Ubertrip (December 2013)
After freezing in Death Valley in January 2013, we decided to do the next winter trip elsewhere. Naturally, we chose someplace just as cold. Four photographers, 10 days, 2000 miles, one epic adventure. Destinations include Goblin Valley, Arches National Park, Canyonlands National Park, Monument Valley, and Havasupai Falls.
January 2013 Death Valley Expedition
Four friends, five days, four-wheel-drive roads, a two-wheel-drive truck, and 10°F temperatures. The result: insufficient traction and the decision that maybe Death Valley should be avoided in January.
Panamint City May 2012
I made my second journey to Panamint City, this time with Michael Relich. We spent two days at the city and were able to explore much more of it. Michael put this video together with photos from both of us. See my Panamint City page for a more thorough description of the city. Video by Michael.
Panamint Sand Dunes May 2012
On previous trips, we visited four of the five sets of sand dunes in Death Valley (Mesquite, Eureka, Ibex, and Saline). The fifth set was extremely remote, laying 4 miles from the nearest 4WD road and 10 miles from the nearest paved road. Instead of taking finals, I cashed in a free flight voucher and returned to Orange County. Michael and I backpacked out to Panamint Dunes, camped on top of a dune (bad idea--spoiler: there was a sandstorm that night), and can now say we've been to all the dunes in Death Valley. Video by Michael.
December 2011 Death Valley Expedition
Our most extreme Death Valley expedition to date. We covered 400 miles of offroading in 6 days. We carried 50 gallons of gas, 15 gallons of water, and did our best not to destroy the (borrowed) truck. Sand dune sledding? Check. Soaking in a hot spring in the middle of the desert? Check. Piling up rocks to build roads? Check check check.
May 2011 Death Valley Trip
Our first venture into the 4wd backcountry roads of Death Valley. We explored various abandoned mining settlements, found secret backcountry cabins, visited the tallest sand dunes in North America, and were blocked by a giant herd of cattle dozens of miles from the nearest paved road.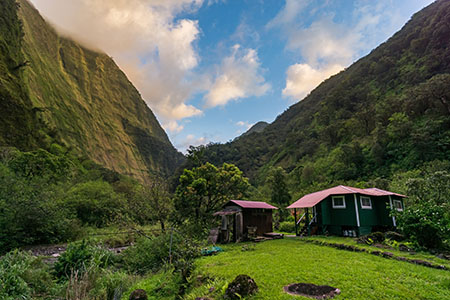 The Mystery in the Hamakua Valleys: Exploring the Kohala Ditch
Deep inside the valleys on the north end of the Big Island of Hawaii exist tunnels through mountains, a surprising number of buildings, and a variety of other infrastructure. There are no roads or trails to these places, and the only reasonable access is by helicopter. But what are they for? How did it all get there? Why has no one else on the internet wrote about it? I made several multi-day backpacking trips to explore this remote, largely undocumented part of the island to discover its history and hidden infrastructure.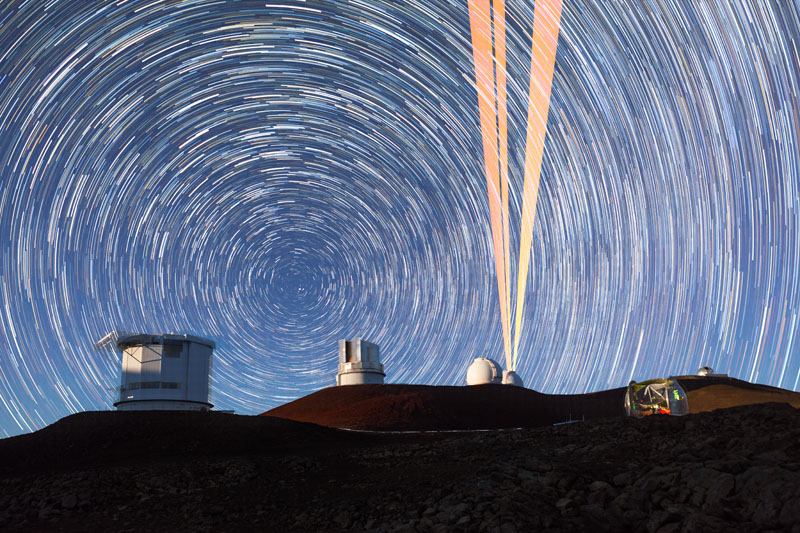 The Beautiful Desolation of Mauna Kea
As a graduate student in astronomy at the University of Hawaii, I have been priviledged with access to the amazing observatories on Mauna Kea. The mountain rises 13,800 ft above sea level, making it the tallest mountain in the Pacific, and it is home to many of the world's premiere telescopes. I have made numerous trips to Mauna Kea, both for fun and for observing, and I have collected some of my best photos into this gallery.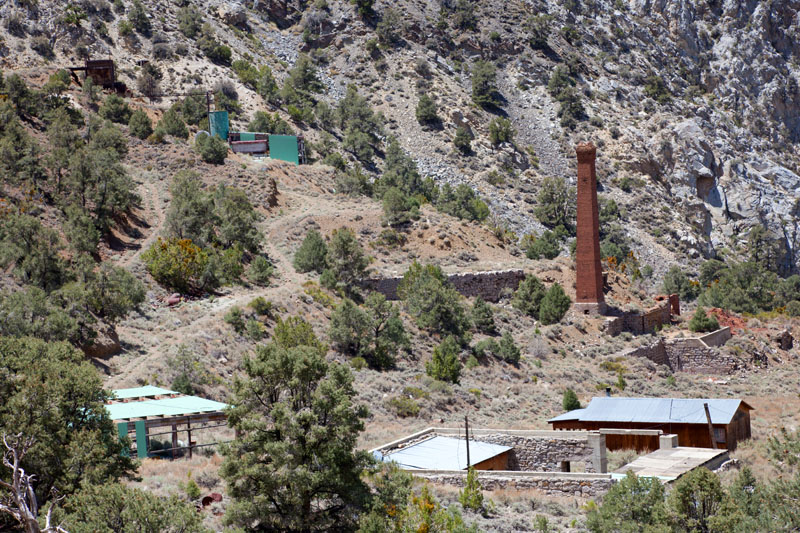 Panamint City: A Most Extraordinary Ghost Town
Located inside present-day Death Valley, Panamint City was inhabited for over 100 years. At its peak in the 1870s, over 2000 people lived and worked there. The sole road to the city was completely destroyed in 1983, and now the city can be reached only by a horrible 7-mile, 3700-ft-gain backpacking hike through unending canyons, up waterfalls, and through thick brush.
January-November 2012
The stories behind one year of travels for the production of a 4-minute timelapse video.
2008-2012
I have a soft spot for impressive architecture, and I took more than a few images of the Berkeley campus during my four years there.
March 2010 - Present
After realizing that professional timelapse dollies cost thousands of dollars, I built my own motion equipment using stepper motors harvested from discarded printers, copper pipes, an Arduino microcontroller, and a lot of confusion and magic electronics smoke.
December 2010-January 2012
One year of trips.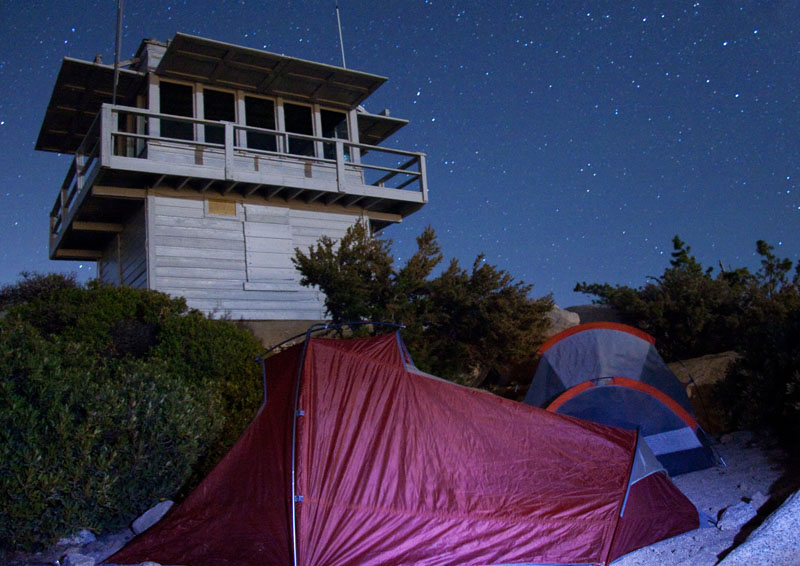 The Making of "Fleeting Skies"
Fall 2009-Summer 2010
The beginning of regularly scheduled awesome trips. Growth in my timelapse skills and the development of motion equipment.
November 2009 - February 2010
UC Berkeley students riotously protested a 32% fee increase, leading to a virtual shutdown of the campus.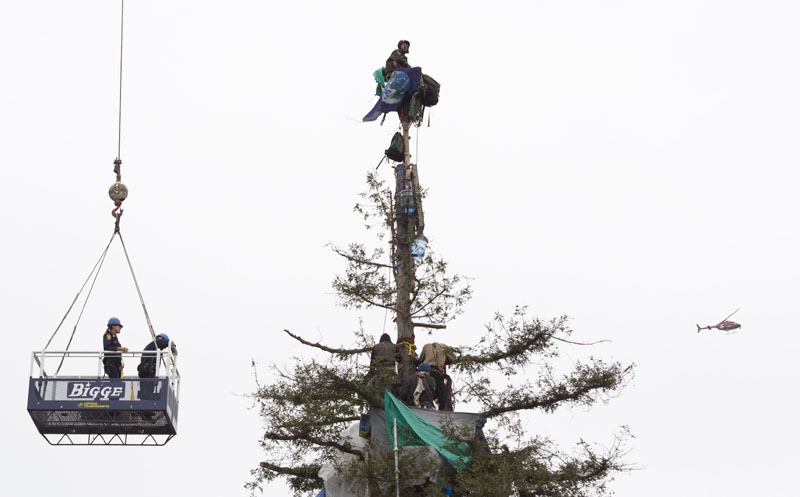 Berkeley Tree Sitters Controversy
September 2008
Four protesters lived in an 80-ft tall redwood for two years in order to prevent a grove of oaks and redwoods from being cut down. This is one of those things that only happens in Berkeley.
May/June 2008
As a high school AP Physics Project, we constructed boats out of 1/2" plywood strips and paper that could carry two people across a pool. Naturally, my partner and I massively over-engineered our boat and named it after one of the greatest naval failures of all time. This page somehow manages to be one of the more popular ones on this site.